PhD Candidate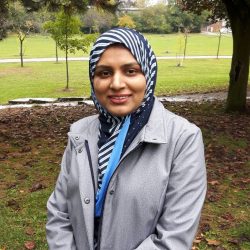 Biography:
Bushra Majeed completed her Bachelors of Science(Honours) in Mathematics and Physics, Master of Science in Applied Mathematics from University of the Punjab, Lahore Pakistan, in 2006 and 2008 respectively.
A second, Master of Arts(Applied Mathematics) from York University in 2017. Now she is a PhD students at York University working towards Modeling the Genetic Load in Social Insects.
Research Interests :
Mathematical Modeling, Mathematical Biology (Genetics).