EasyMP Network Projection is a client-based content-over-IP utility which is installed on a wireless or wired laptop. It allows users to send display content to any networked Epson EasyMP projectors from any IP network, using the EasyMP feature.
Please find the link to download the app:
For Win7/8/10 user:
For OSX user:
Once installed, please follow the description below to project your laptop screen to the whiteboard:
Step one: search and connect to wifi hotspot named "LIAM-EPSON-PC8EKCC8qt09Qcf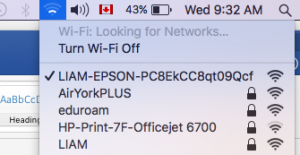 Step two: once connected, launch the EasyMP Network Projection app that you just installed: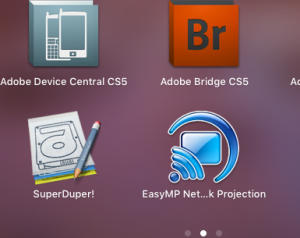 Step three: now select Advanced Connection Mode and click on "OK" button: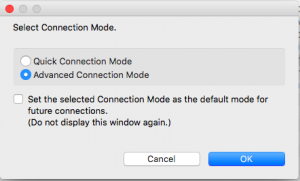 Step four: the automatic search will likely sense the existence of projector and list it here: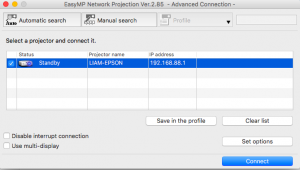 Step five: once click on the "Connect" button your laptop screen is now successfully project to the whiteboard, the control bar looks like this and you can click on "Disconnect" once you are done:

It's also possible to project wirelessly from Ipad/Android tablet, please consult LIAM technical support for more detail.